Thursday, October 22
FDIC International Brings Product Sourcing Virtual with the FDIC Product Network: A single platform for all product sourcing needs and live conversations with the industry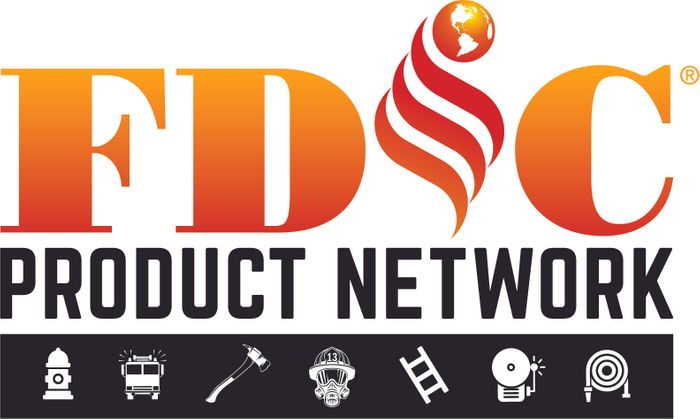 Fairlawn, NJ (October 22, 2020) – FDIC International and Fire Apparatus & Emergency Equipment are launching an ALL-NEW year round virtual experience, FDIC Product Network, beginning December 8th. The platform was developed for the fire community based on industry demand to provide decision makers with a single year round resource for sourcing and building connections within the FDIC community virtually.
FDIC Product Network will use its entire cadre of marketing vehicles, coupled with exhibitor product content to provide buyers an interactive look at what's new, next and innovative to fulfill their departments sourcing requirements. Access is complimentary for attendees and will include:
Live monthly video product demos where you can view and interact with exhibitor's products & services and ask real-time questions to presenters
Access to on-demand video product demons following live events
Easy-to-use searches and personalized recommendations based on user profiles and search behavior
Exhibitor showrooms featuring information about the brand and latest products & services complete with a company chat feature to ask question or receive more information
Personal calendars to request and accept one-on-one meeting requests with exhibitors
"While the FDIC Product Network does not replace the experience of connecting face-to-face at our live events, it allows the FDIC community to still see each other and continue to connect to drive business forward year round in a safe, virtual environment. We believe the platform will be a powerful sourcing and lead generation tool, providing critical connections between exhibitors and attendees that ultimately keep our communities safe," says Eric Schlett, Senior Vice President, Clarion Events Inc., Fire & Rescue Group.
While the FDIC Product Network will be open year-round, each month will feature two or three days of live events organized around a specific product category theme. The schedule kicks off on December 8 with SCBA & Breathing Air. Additional themes throughout 2021 will include: PPE, Apparatus &Specialty Vehicles, Apparatus Accessories & Components, Innovations, Wildland & Urban Interface, FDIC in Review, Education & Training Services and Systems, EMS, Stations, Training Buildings and Station Equipment & Supplies, Extraction, Special Ops & Rescue, Communications, Software, Accountability & Compliance Systems.
"As we continue to navigate through not being able to see everyone face-to-face, we are excited for this new opportunity to launch a platform that can change how our industry does business moving forward," Schlett continued, "our team is committed to continuing to provide solutions that bring the industry together."
Explore FDIC Product Network and get started by creating an attendee profile or learning more about becoming an FDIC Product Network exhibitor at: www.fdicproductnetwork.com.

For more information about FDIC International and FDIC Product Network, please visit: www.fdic.com

ABOUT CLARION EVENTS, INC.
Founded in 1995, Urban Expositions, now operating as Clarion Events, Inc. and owned by Clarion Events, produces and manages a portfolio of 36 trade and consumer events, serving a range of industry sectors including Gift, Souvenir, Apparel, Art, Auto, Fire and Rescue, Foodservice, Specialty Retail, Gaming, Power & Energy, and Enthusiast Lifestyle, with offices in Kennesaw, GA, Trumbull, CT, Portland, OR, and Boca Raton, FL. us.clarionevents.com.
ABOUT CLARION EVENTS FIRE & RESCUE GROUP

The Clarion Events Fire & Rescue Group provides critical cutting-edge firefighting and emergency medical service news, education, equipment and hands-on training. Through our industry-leading publications, digital media and events Clarion's Fire & Rescue Group covers the latest developments and standards in apparatus and equipment, clinical breakthroughs, and training for firefighters, EMTs, paramedics and those professionals serving in the Fire & EMS Industries. We at Clarion Fire & Rescue hold ourselves to the strictest of standards, ensuring that our service to the first responders equals the industry's tireless service to us all while maintaining our long-standing mission to "Train and Inform the Fire & EMS Industry."
For Media Inquiries, Please Contact:
Meghan Vitti, Senior Marketing Manager
Meghan.vitti@clarionevents.com