Metro Officers Innovation Briefing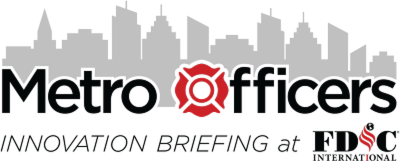 The Metro Officers Innovation Briefing is exclusively designed for Metro Officers who want to see what's new in the industry, hear what innovations other metropolitan fire departments are implementing, and network with fellow officers

This complimentary one-day event takes place on Wednesday, April 27, 2022, the day before the exhibits open. Join your peers and make the most out of your FDIC experience!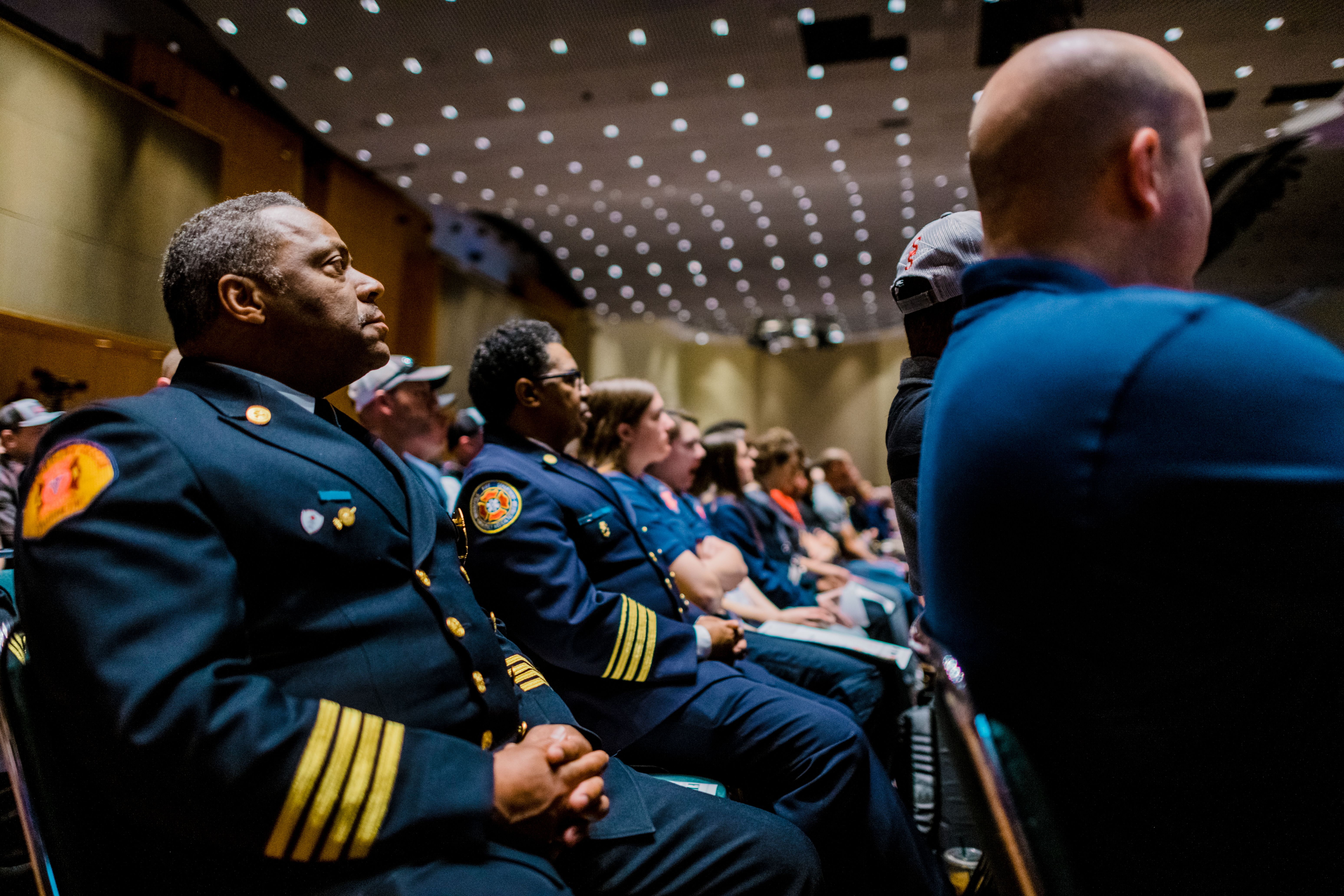 Focus On Innovation
Industry

15-minute innovation briefings focus on what's new in 2022, about to be announced, or currently in development
Select the briefings most relevant for you


Peer to Peer

Hear from your peers during group sessions what advancements their department is implementing or piloting
Share your thoughts and ask questions – lively Q&A is expected
Networking
The program consists of boardroom presentations, roundtable, and full group discussions, and is designed to foster networking every step of the way
Participate in coffee breaks, a luncheon, and an evening reception for informal interactions with peers and industry leaders
Who is it for?
Limited to 70 officers who spec products each and every day, who make recommendations on what to test or purchase and who are always looking for the next product or service that will serve their department best
Titles include the Division Chiefs, Assistant Chiefs, Deputy Chief, Battalion Chief, Captains.
| | |
| --- | --- |
| 8:00 AM – 10:00 AM | FDIC Opening General Session |
| 10:15 AM – 10:30 AM | Metro Coffee Break |
| 10:30 AM – 11:05 AM | Welcome and Attendee Introductions |
| 11:10 AM – 12:10 PM | Innovation Briefings |
| 12:10 PM – 1:20 PM | Networking Lunch |
| 1:25 PM – 2:25 PM | Innovation Briefings |
| 2:30 PM – 3:05 PM | Metro Department Innovations - Roundtable Discussions |
| 3:05 PM – 3:15 PM | Metro Coffee Break |
| 3:15 PM – 4:15 PM | Metro Department Innovation Presentations |
| 4:15 PM – 5:15 PM | Cocktail Reception |
*Subject to change in 2023
Interested in Participating?
Fill out the form below and our program director,
Susan Charamut
, will reach out to you directly.
Requirements/Eligibility for Participation
Current staffing strength of at least 350 career/paid firefighters
Maximum of 2 officers from your department may participate.

If your department's current staffing strength is greater than 2,500 career/paid firefighters, you may have a max of 3 participants

Participants are expected to follow in Q&A regarding product discussions
Already Participating in the Metro Officers Innovation Briefing?
Thank you for participating in the FDIC International 2022 Metro Officers Innovation Briefing. We have some resources to help you navigate your experience in the program.