Opening Ceremony
DAY 1 - Wednesday, August 4 | 8:00 AM - 10:00 AM
Sagamore Ballroom 1-7, Indiana Convention Center
WELCOME TO FDIC 2021
CHIEF BOBBY HALTON
Editor in Chief, Fire Engineering/ Education Director, FDIC International
PRESENTATION OF THE 2021 RAY DOWNEY COURAGE AND VALOR AWARD
Presented by Tobin Biolchini, Courage and Valor Foundation; Battalion Chiefs Joe and Chuck Downey, Fire Department of New York; Executive Director Ron Siarnicki, NFFF; and Douglas Cline, NFAAA
KEYNOTE SPEAKER
"Slow the Game Down and Play Big"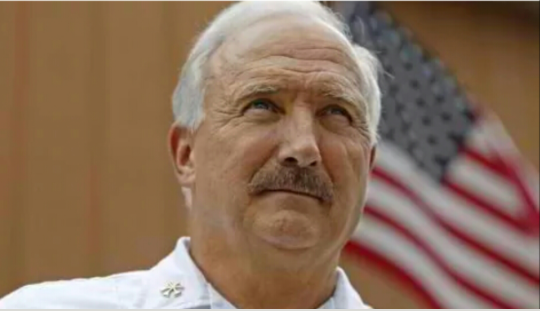 DEPUTY DISTRICT CHIEF (RET.) STEVE CHIKEROTIS
Chicago (IL) Fire Department
Slowing the game down refers to a sports terminology of placing yourself in a clear mental state where the game seems to slow down. The ability to slow a game down comes from your mind working at a faster pace than the action. This allows a quarterback to see the whole field. It allows a fighter to know what his opponent is attempting to do and allows him to launch a counterattack. Playing big is a term used for an athlete that plays at a level that seems to exceed his capabilities. Reaching this level of play is also accomplished by placing yourself in the proper mental state. We call it being mentally prepared for the battle. This keynote will address the demands that fire chiefs, company officers, and firefighters face on the fireground. We arrive to unknown hazardous situations and mass confusion and have seconds to sort it out and make the right decisions. Chikerotis will share some time-tested techniques that will allow you to "slow the game down and play big." Steve Chikerotis has been involved in the fire service for more than 40 years and retired in November 2014 as a deputy district chief after a 36-year career with the Chicago (IL) Fire Department. He has a BS in business management and an AS in fire science. He has been a fire service instructor for more than 30 years and has been an on-staff instructor at Harold Washington College, the Chicago Fire Academy, the Illinois Fire Service Institute, and RICO Fire Rescue. Chikerotis is a published author currently working on his third book and is a producer/writer/technical advisor on the hit NBC television show "Chicago Fire."
PRESENTATION OF THE 2021 TOM BRENNAN LIFETIME ACHIEVEMENT AWARD
To Captain (Ret.) Michael M. Dugan, Fire Department of New York.
PRESENTATION OF THE 2021 FIRE ENGINEERING/ISFSI GEORGE D. POST INSTRUCTOR OF THE YEAR AWARD
To (Ret.) Chief Patrick J. Kenny, Western Springs (IL) Fire Department
PRESENTATION OF THE NATIONAL FIRE HERITAGE CENTER HALL OF LEGENDS, LEGACIES, AND LEADERS INDUCTEES
FEATURED SPEAKER
"You Can Get There from Here"
CHIEF JOHN ALSTON, New Haven (CT) Fire Department

Do you ever wonder where some of the great achievements in the world came from? Who had the vision? Who had the courage? Who had the perseverance to see those projects through? The world is filled with big dreams achieved by those who had a vision and took the first step to achieve that vision. Join Chief Alston on a short talk about where you are and what it takes to get to the next level. Where do you see yourself? What is your destination? Every person who has ever contributed to the industry, the community, and our world has asked those same questions. They have found the same challenges and the same solutions. There is a clear path to success … not an easy one. Alston wants to share it with you, because … You Can Get There from Here. John Alston, a 34-year veteran of the fire service, is chief of the New Haven (CT) Fire Department. He is the former deputy chief of special operations for the Jersey City (NJ) Fire Department. He has presented workshops on topics ranging from the incident command system to high-rise buildings. He is a frequent keynote speaker and publishes the blog and podcast series "fireofficertrust."
KEYNOTE SPEAKERS
"Powerless"
DAVID CONLEY AND CAPTAIN LARRY CONLEY
ST. LOUIS CITY (MO) FIRE DEPARTMENT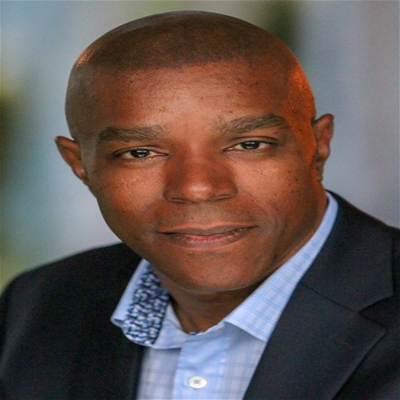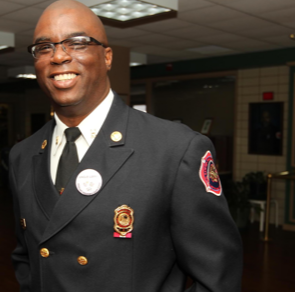 First responders are expected to be at their best while facing the worst situations. Sometimes the stress can compound the everyday pressures of life outside the engine house. 2020 was a year of unprecedented challenges. From pandemic to pandemonium, many of us felt POWERLESS. Larry and David Conley discuss how a simple set of principles can EMPOWER us to positively impact our lives, our profession, and our community.